Religious Metal Buildings
Metal Building Kits for Religious Use
Durable and Beautiful Metal Church Buildings
When it comes to your new church, trust Rok-Bilt Steel to build you a durable and beautiful steel church building. Metal worship buildings are not only economical, but they are built to last and are customizable to suit your congregation's needs. We will help guide you through the entire process so that by the end, you are left with a high-quality building that allows you to focus on what you are truly passionate about: helping others on their spiritual path.
Religious Metal Buildings Made to Last

Each metal building kit provided by Rok-Bilt Steel is designed to last. They will withstand weather, seismic activity, and insects, so there's no worrying about if our buildings will be able to hold up in your location. Not to mention, steel church buildings require little maintenance and will last generations within your congregation.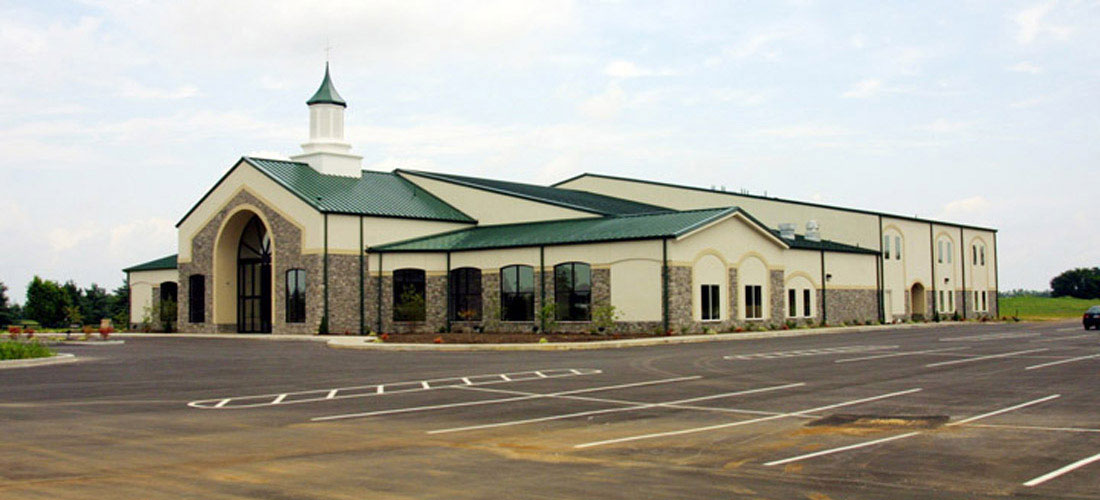 Fill out the form to request a complimentary quote from Rok-Bilt Steel. One of our professional representatives will be in contact shortly.
Why Choose Rok-Bilt Steel for your Religious Metal Building?
There are so many reasons to choose Rok-Bilt Steel for your church building. Here are just a few reasons:
Quality. With Rok-Bilt Steel, you can rest assured your building will be made with quality materials. Our products have the advantage of factory assured quality and predictable performance so you never have to question the durability of your building.

Customizability. Just because we offer steel building kits doesn't mean we offer unimaginative buildings. We can incorporate glass, wood, stucco, brick and stone to provide versatile, beautiful structures.

Energy Efficiency. Rok-Bilt building materials have proven themselves to not only look good, but also be energy efficient. This will help your congregation save thousands of dollars over the lifetime of the structure.

Addable Accessories. From gutters and downspouts to windows and canopies, we offer a complete line of worry-free accessories, giving you the chance to create a space as unique as your congregation.

Experience. With over 45 years of metal building manufacturers' experience, we have extensive knowledge about creating steel religious buildings.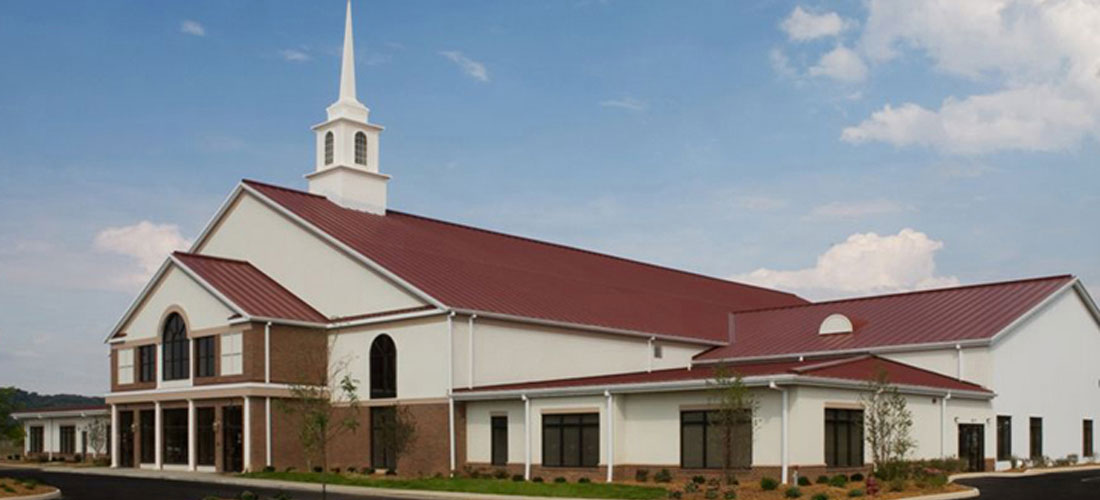 Time to Get Building

We're ready to show you the difference a steel church building can have for your congregation. If you're ready to discuss your religious steel building needs, the Rok-Bilt Steel team is ready to assist you.
Call us today at

(337) 330-4863

or

contact us

for information on how Rok-Bilt Steel can help with your next religious metal building.